The Cruising Adventures of Joan & Ben Schuetz aboard

Francesca



Part 29: Time out for paradise

Saturday, 15 April 2000
Our couple of days here at Frank's Cay were kind of extended. We've been here a week now and will stay until Monday morning. A nicer setting one could not find. The islands are like visions of the South Seas, the snorkelling is excellent, fishing is good, water is warm and there is always a nice breeze. We have been through several nights of moderate winds, but the anchors have held well.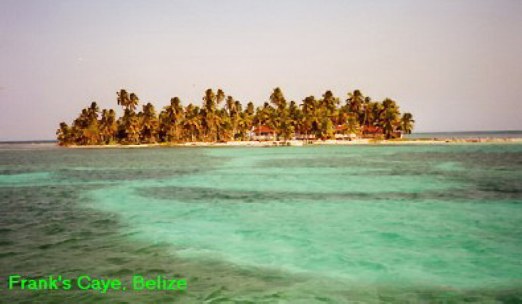 We got a report that Heide was having mechanical trouble and was anchored in Bahia Ascencion. On single side band we were able to make contact and found out that they were having engine raw water pump problems. After some discussion, there was a work-around fix that Marv could do, but to be safe we would try to get some spare parts to them. A boat was found heading in that direction, but Eric and Carol on "Driftwood" would not be at Bahia Ascencion for about a week. Driftwood met up with us here at Frank's Cay, we gave them the parts and they stayed a couple of days. Two other boats also came in to anchor in this little lagoon and it got kind of crowded. Then, the day before yesterday, all of the other boats left and it was back to paradise as usual.
We then heard on the Net that Heide had made it to Isla Muheres, Mex. and was leaving for Key West. Apparently the work-around or some other fix was found and they are confident enough to take on the 340 mile open ocean crossing. The weather for the next few days appears to be ideal for their crossing.
Yesterday, Delphys left for Placencia to resupply. We will meet them Monday at Jack's Cay about 30 miles north of here. That will be about as far north as we plan to go. If it is as nice as the Frank's Cay area we will probably stay there a week before heading back to the Rio.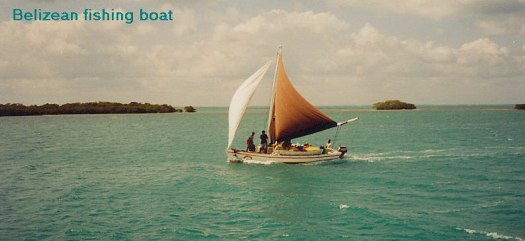 Capt. Norm of Kids to Kids should be returning from Texas soon on their sailboat "Quetzal". When he gets back, we should have some indication how our summer will go.
More.
Joan, Ben & Maggie